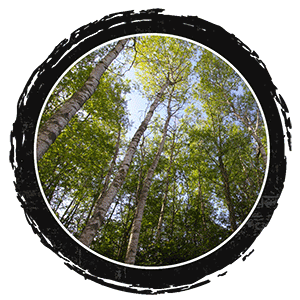 Like so many organizations, We Want the Land Coalition grew organically out of conversations among various friends and colleagues whose lives were, in some way, impacted by the Michigan Womyn's Music Festival.  The women soon realized that they had all been basically discussing variations on a theme, and that they shared one single common goal: to preserve the Land for the use of our community.  As a result, the WWTLC organizing team was formed.  The women who form the founding board of directors for WWTLC are visionary, bright, resourceful, creative, and fiercely determined.   Their process has been very much rooted in "everything is possible – we just have to figure out how to make it happen."  Click on the tabs by board member name to get to know WWTLC's founding board of directors.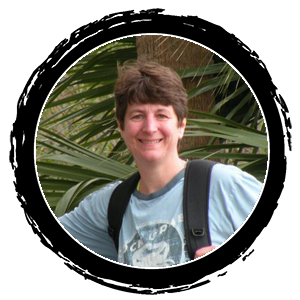 Anne Drake is a social worker with the Ann Arbor Veteran's Administration, supporting homeless veterans.  Previously, she worked with severely and persistently mentally ill young adults at a Kalamazoo community mental health agency.  She earned two Bachelor of Science degrees from Penn State; the first in Wildlife and Fisheries Science and the second in Criminology.  She has a Master's of Social Work from the University of Michigan at Ann Arbor.  Anne was a Master Sergeant in the US Air Force, retired from the PA Air National Guard in 2007.

In 2007 she fell in love with her Festie sweetheart, Christina, and they were married in 2009.  They now live in Ann Arbor with their daughters, Thea and Zora;  two dogs, Molly and Mike; and two cats, Jake and Roger. They spend as much time as possible outdoors, teaching the girls about nature, gardening, conservation of the land, and basically getting as dirty as possible. They enjoy backpacking as a family in Northern Michigan each summer.
Fun Fact:   To the best of her knowledge, both girls were the youngest on the land for their first trips to the Michigan Womyn's Music Festival – Thea was 2 months old in 2010 and Zora was 3 months old in 2013.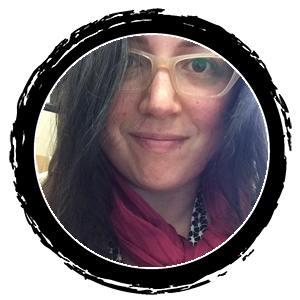 Leslie Gallagher holds a B.A. in Literature, Science and the Arts from University of Iowa, and she was the first person in her family to earn a 4 year degree.  An advocate for girls and women her entire adult life, Leslie served as a board member for the Emma Goldman Clinic, and worked at the Women's Resource and Action Center and in the Office of Equal Opportunity and Diversity at the University of Iowa.  Her pursuit of feminist and anti-racist consciousness led her to take a trip to the Michigan Womyn's Music Festival in 2000.  She attended for 15 years and worked short crew at One World for 1 year.  Her devotion to the Festival was also evident in her cultivation of multitudes of community connections over the years.  In July of 2016, she literally woke up one day and said, "We need to save the Land."  From there, her vision, immense organizational capacity and deep connections within the community catalyzed the formation of WWTLC.
Fun Fact: Leslie has worked a wide range of jobs over the years; she's sold cars, served as an assistant for a magazine dedicated to holistic healthcare for cats, and currently manages an industrial adhesives company. She's picked up a wide array of skills and a plethora of knowledge from all of these experiences.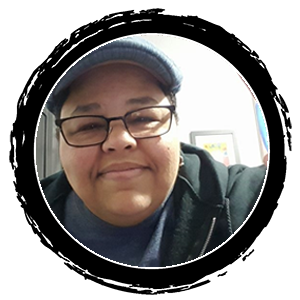 Nedra Johnson is an openly lesbian singer songwriter and instrumentalist.  Her work has primarily focused on women, love and liberation.  She attended the Michigan Womyn's Music Festival as a performer and/or worker for 28 years, missing only one between her first and the final festival.
Nedra does things "the lesbian way": If something needs to be done, she learns how to do it. Although Nedra's formal education ended after "some college," she has remained an avid learner and has acquired skills throughout her life that have enabled her to work in fields that generally require a college degree. In addition to being a musician, Nedra has worked in retail as a Produce Manager/Buyer.  She has freelanced as a web designer and podcast producer as well as worked in web and multimedia production and in web based technical support.  In her spare time, she writes and performs songs, is a passionate advocate for women and girls, and crafts deeply thoughtful essays on social justice issues on her blog.  She has been credited for shifting the perspectives of countless readers who take the time to consider and process her words.
Fun Fact: Nedra likes to match plaids, sometimes wearing 2 to 3 variations at a time. especially on Thursdays, aka "Plaidy Thursday."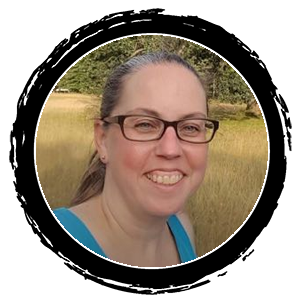 Brenda Millhouse-Huebner has spent her life fighting for and working with women. She works as a financial architect where she helps her clients forge paths from where they are currently in their financial process to where they want to be. She prides herself on having the ability to make the complex simple and easy to understand. One of the ways that Brenda gives back to women is by working with women in the prison system. She volunteers one morning a week to teach the women financial education so that they have a good foundation to be successful when they return home.
Brenda is a member of DamesBond, which is a local networking group for women business owners as well as a founding member of Speaking of Gender (SoG). With SoG, we strive to make women's voices heard on every conference panel we find. She was passionate about Fest and wanted to be involved to help save and maintain the Land for women and girls in perpetuity.
Brenda has 3 children and 2 grandchildren. She has 2 dogs. She spent 2 ½ years in Okinawa, Japan.
Fun Fact: Brenda and her wife, Barb, raise and release Monarch butterflies. By September 1, 2017, they have released approximately 500 butterflies this year alone.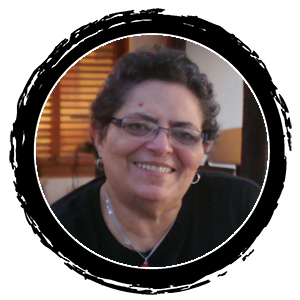 Papusa Molina is part of this project, because women have been the center of her life since she was in elementary school (all girls' school). In 1980 Papusa moved from Yucatan to Iowa to get her Master's, and later, a PhD degree. In 1985 she attended for the first time the Festival as a worker in Oasis, and a year later was invited to work as a facilitator for Diversity and anti-oppression work with the workers' community. She was already working at the Women's Resource and Action Center (WRAC) at the University of Iowa and was one of the co-founders of "Women Against Racism." The summer of 1986 marks the time when the construction of a community committed to work on liberation from all kinds of oppressions (racism, ableism, classism, anti-semitism, ageism, and all other isms) started at Michfest. It was hard work: crying, laughing, hugging, and, above all, the community learned how to radically love each other. Papusa became part of Staff Services, then Ops, the Walhalla office crew until 2000. That year after fest, she went back to Mexico and returned to festival just once in 2015.
Papusa's everyday life is dedicated to Academia. She directs a post-graduate Institute in Psychotherapy and is a professor of research methodology and the in-house consultant on issues of gender, class, and sexuality. She has been lucky enough to always intertwine her personal and professional life with activism. Papusa served as the General Director of the National Institute for Women, a cabinet position under President Fox mandate from 2001-2006. She has co-created different NGO's that now keep working without her (domestic violence, women and AIDS, sustainability).
Fun Fact: Papusa tries to be a practicing Buddhist, loves the ocean, writing poetry, and cooking.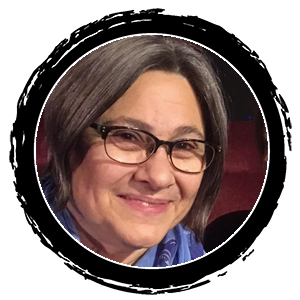 Cammie Pisegna made the journey to her first Festival in 1989 as a Festie for 3 years and then as a worker for 23 years. The women she met and those she worked with will always be her family of sisters who continue to amaze, delight and inspire her to seek truth, goodness, joy, generosity, and radical justice in all aspects of her life. Throughout all those years, at every turn, she learned from the example of Lisa Vogel's brilliant combination of leadership and love. Although Festival has never been just a place to Cammie, she is passionately in love with the Land and so honored to be part of preserving her beauty for women and girls forever.
At Festival, Cammie worked as Sprouts Coordinator for 20 years and carries a passion for creating opportunities where all generations – both together and in separate ways – can enjoy and be nurtured by the Land.
She is a Mama of six children and Nana of 7 grandchildren. As a Librarian, she brings a love of research and organizational skills to the Board. She served as Director for non-profit intergenerational programs (Senior Corps and Grandparents Raising Grandchildren) and President of the National Senior Corps Association Board of Directors where her passion for bringing generations together began. Throughout both her library and non-profit work, she became proficient at grant writing and community collaboration that she hopes will benefit WWTLC. She currently works at Whirlpool Corporation as part of the customer service management team and a member of the Whirlpool PRIDE Network.
Cammie is excited to be part of WWTLC and lend her heart and hands to the rebirthing.
Fun Fact: Cammie studied calligraphy as her undergraduate college major. She works as a professional freelance calligrapher for advertising agencies and for private commissions. She has also taught classes in different alphabets and techniques and looks forward to devoting more time to calligraphy when she retires in a few years.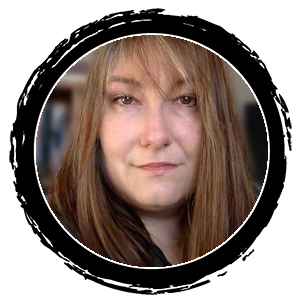 Annemarie Serra holds a BA in Materials and Logistics Management from Michigan State University and an MBA in Marketing, Strategy, and Organization Behavior from the Kellogg Graduate School of Management at Northwestern University.  By day, Annemarie leads very large cross functional teams to deliver new products.  She is known for breaking complex problems down into manageable chunks, maintaining a big picture perspective while digging into details, and creating process and order out of chaos.
Her love of music has shaped her involvement in the arts and culture community, including the Woodstock Folk Festival, First SaturdayMusic, and Women in Music Say Yes – a women's song circle she founded to help build the women's music community, provide a safe environment for growth and learning, and showcase their talent and abilities.  Annemarie first attended MichFest in 2002 as a first-time camper.  One time was all it took for her to start planning her year around the Festival, including serving on short crew for 3 years. After learning that the 40th Festival in 2015 would be the last, Annemarie began brainstorming ideas for sustaining and growing the Festival's culture beyond its end.  Serving on WWTLC's board is a true labor of love.
Fun Fact: A life-long learner, after finishing her MBA program Annemarie became a student of the guitar and recently began playing the ukulele.  She has joined an all-girl ukulele band called the Ukulele Superheroes. She's also an amateur arborist and grows mighty oaks from wee acorns on the regular.