A fiscal sponsor (sometimes called a fiscal agent) is an established 501(c)3 tax-exempt nonprofit organization that provides fiduciary oversight, financial management, and other administrative services to help build the capacity of charitable projects.   An organization willing to enter into a fiscal sponsorship arrangement, usually does so with charitable projects engaged in activities related to the fiscal sponsor organization's mission.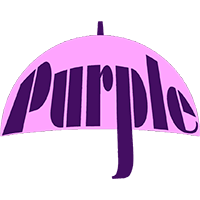 The relationship between the fiscal sponsor and charitable project is usually a contractual arrangement that is sometimes fee-based. Some of the services provided by the fiscal sponsor to the charitable project include but are not limited to the following:
offering their legal and tax-exempt status to charitable projects;
accepting donations on behalf of the charitable projects; and
disbursing funds raised to charitable projects.
WWTLC and Purple, Inc., (a 501(c)(3) nonprofit) have entered into a fiscal sponsorship agreement that enables WWTLC to operate under Purple's nonprofit sponsorship.  This sponsorship means that Purple can receive fully tax-deductible charitable donations on behalf of WWTLC.  This is key to our ability to launch our fundraising campaign now, even while we are still going through the process of obtaining our own 501(c)(3) tax-exempt status.  We are so grateful for Purple's incredible support and sponsorship.