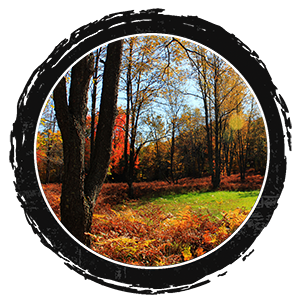 We are so doing this thing — and we can't do it without you!
In November 2016, we embarked on our initial fundraising campaign. Due to the commitment of this amazing community, we met our first goal—$160,000 for earnest money to secure a purchase contract on the Land–in less than a month!
On a roll, we increased our goal to $360,000, hoping to cover the $300,000 down payment on the land contract and provide WWTLC the operating funds to hit the ground running. In fact, with a little over 1000 donors participating, we raised nearly $390,000 in 5 months, completing the first step towards securing our homeland for women and girls in perpetuity. On April 17th, WWTLC signed the land contract, which is a loan we must pay off by 2025. The final purchase price for the Land was $1.5 million; the balance after our down payment is $1.2 million. Our first contract payment of about $186,000 is due in April 2018.
Words cannot express the gratitude we feel for the generosity of WWTLC's donors. It is only through your spirit of sisterhood and community that we have this chance to ensure that our sacred Land will be always be ours, held for women. For girls. Forever.
This summer, WWTLC sent a group of volunteers to the Land with a dual mission: they got vital experience in setting up and testing utilities and services necessary for women camping on the Land, and they made it possible for WWTLC to hold a fabulously successful work week with potential Event and Gathering Planners. We are engaged in integrating the experience gained, lessons learned, information shared, and sense of community galvanized during this Summer Program, working toward bringing women and girls back to the Land in 2018 and beyond.
Which brings us to where we are today.
Each year WWTLC will need an operating budget to cover the land contract payment, insurance and property taxes, and the expenses of maintaining Land and making it available and more accessible to all within our community. In addition, WWTLC intends to pay down that $1.2 million balance on the land contract as soon as possible, so as to minimize the interest we have to pay. To meet these objectives, we will run a series of fundraising campaigns. The current campaign is our first Annual Autumn Appeal for our operating budget.  Our goal is $400,000 by December 31, 2017.
Will you join us on this momentous journey with a financial contribution?
Donation Options
To accommodate the diverse circumstances and global reach of our giving community, and to minimize processing fees as much as possible, we offer multiple giving options: by check or by credit card, online or on paper, one-time or recurrent. See headings below for details on the options.
Other Fundraising Opportunities
Some women are already planning fantastic "All the Way Home" fundraisers for WWTLC in their respective communities.  Stay tuned for information about fundraising concerts and events happening near you!  If you would like to host a fundraising event, please email fundraisingevents@wwtlc.org.
Recurrent donations are particularly appropriate for providing an annual budget. A recurrent donation is one that is repeated at regular intervals, usually monthly. Recurrent donations, even of quite small amounts, can add up more quickly than you might think, and it is helpful for the recipient (WWTLC!) to be able to count on them appearing each month. It is especially convenient for both donor and recipient if these donations can be automated.
DonorBox (see below) offers the opportunity to set up recurrent donations by credit card, through PayPal, or, for many financial institutions, by ACH from your bank account.
It is also possible to make recurrent donations directly by check (see below), but in that case you have to remember to send your check each time.
Alternatively, some banks and financial institutions allow you to send money from your account at standard intervals via their "online bill pay" service or other direct funds transfer if you provide contact information for the payee. Here is the information you would likely need:
We Want the Land Coalition (mailing address)
P.O. Box 11
Arlington Heights, IL 60006-0011
We Want the Land Coalition (official address)
c/o Hude Legal Services, PLLC
824 N. Capitol Ave
Lansing MI 48906
We Want the Land Coalition's financial institution:
Wintrust Bank
231 South LaSalle Street, First Floor, Chicago IL  60604
DonorBox is a fast, secure platform that allows either single or recurrent donations by credit card, through PayPal, or, for many financial institutions, by ACH from your bank account.
Click on the blue "Donate" button, below, to visit the DonorBox page for WWTLC. Once you're on our DonorBox page, you can choose whether to make a single donation or arrange recurrent donations, and which means you prefer.
If you set up a recurrent donation, you will receive an email to set up your DonorBox donor account. This will allow you to update an expired card, modify plan amount, or pause your recurring plan anytime.
DonorBox charges a platform transaction fee of 0.89%. Additionally, Stripe and PayPal merchant accounts charge 2.2% + $0.30 for registered nonprofits

To donate by PayPal:
Click on the "Donate with PayPal" button, below, to visit the PayPal page for this fundraiser. Once you're on our PayPal page, you can choose to donate either with a credit card or with PayPal.
Donors can contribute via PayPal whether or not they have PayPal accounts.*
PayPal's processing fee is 2.2% plus $0.30 per donation.
*NOTE: While PayPal will accept payments from donors who do not have PayPal accounts, it caps each payment from a non-account holder at $500. And while PayPal would accept more than one payment at $500 or less, your credit card company may block such repeated transactions to protect you. PayPal advises that, if you want to make more than one donation to WWTLC in rapid succession, you authorize the payments with your credit card company beforehand. Our apologies for this problem—and please don't refrain from making a donation if PayPal will only let you send $500!
WWTLC is pleased to accept your donations by check.
We Want the Land Coalition
PO Box 11
Arlington Heights IL  60006-0011
For subsequent recurrent check donations:
Just write and mail the checks as above.
We'll send you an email reminder at the beginning of the month.
There are no processing fees on checks.
*Please note, you can spare yourself some trouble by automating a recurrent donation through DonorBox; see the information under that heading.
WWTLC will honor donors' preferences about anonymity in reports of donations. If giving by check, please submit the donation form and choose "I/We prefer to donate anonymously." On PayPal, "Add special instructions to seller." On DonorBox, check "Keep donation anonymous."  If you have already donated but missed the opportunity to request anonymity, or you have changed your mind about it, please send a note to treasurer@wwtlc.org and we will follow your wishes.
Other, creative methods of donating to WWTLC
These possibilities were all sussed out by our donors (thank you!) For many of them, you may need to know WWTLC's EIN, which is 81-499-7325. Further information about WWTLC as a recognized 501(c)(3) non-profit can be found at GuideStar.
Employer Matching Donations:
Some employers will match—or even multiply—the charitable donations of employees. Check with your employer to find out if it is one of them. You will need to initiate the request for a match. Generally, your employer will ask WWTLC to submit our W-9 (official verification of our EIN and address) and a copy of our IRS determination letter, along with verification of any donation that will be matched. We send the required documents to the granting agency/employer. When they are satisfied, they send a check to WWLTC.
Grants:
WWTLC may be eligible for grants from other non-profit organizations. Again, you will need to take the initiative in researching this and nominating WWTLC.  After that, the procedure is similar: the foundation will ask WWTLC to submit our W-9 (official verification of our EIN and address) and a copy of our IRS determination letter, along with any agreement it may require about the use of the funds. When they are satisfied, they send a check to WWTLC.
Corporate Donations: WWTLC is registered as a donation recipient with Amazon Smile. To sign up, just go to smile.amazon.com and write in We Want the Land Coalition as your charity; then order, at no extra charge, through the smile.amazon.com page. Or here is a direct link to use Amazon Smile with WWTLC as your charity: https://smile.amazon.com/ch/81-4997325.
We are also registered at Brown Paper Tickets; however, like quite a few other such programs, they divide their donations among many non-profits in their chosen categories. We have not found this to be very worthwhile for an organization of our size and character.
You and your invitees can donate to WWTLC through Pledgeling if you are using Evite to manage your invitations and gift suggestions. Evite's site will show you how.
A note about fees…
Please keep in mind that ALL methods of donation include some fees.  Whether you give via DonorBox, PayPal, or by personal check, each of those donations involves a variety of services for WWTLC – from web hosting, to payment processing and accounting, to donor data collection and management.  Even for nonprofits, these services have a price.
While we acknowledge and are grateful for your wish to have 100% of your donations go directly to WWTLC, it is important to understand that the small percentage of funds raised that goes to fees is providing necessary services as well as HUGE cost and time savings to WWTLC in our effort.  We encourage you to give in the available ways that best suit you.  We are grateful for your understanding and continued support.